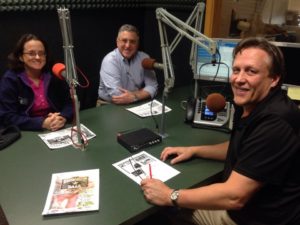 Steve Ribuffo Board President (Board Director, 2010-present)
Steve Ribuffo joined the EATA Board when it was still The Rainbow Connection in 2010, recruited along with several other Rotary Club members by the then-Executive Director, a fellow Rotarian.  His total prior experience with horses was a couple of trail rides at Boy Scout camp and a chance encounter in Central Park with an NYPD officer riding one that he says, "We'll just leave at that."  Jumping in with both feet—anyway—he volunteered as a side walker for the adult sessions; and the hook was set!  Six years later, he's all that's left of that original cadre; and is now the Board President.  Steve says, "If the last six years has taught me anything, it's that equine therapy is a well-kept secret; but once you find out about it or see it in action, you can't help but be amazed by the versatility and power of a horse as a therapy tool.  You don't even have to ride to get the benefits; just being around them and interacting in even small ways has a positive effect on your temperament.  A lot of the young kids who participate in the program have older siblings that play sports at school—sports they can only dream of playing themselves.  They're usually relegated to the sidelines rooting with their parents.  What EATA does—besides the obvious therapeutic value—is empower these kids and provides them a chance to have a 'sport' of their own—one that their siblings can come and watch them do.  Now everyone has something to talk about at the dinner table."
---
The Boltz Family with ACS Sr. Vice President, Bill Bishop, Anchorage School District Superintendent, Deena Paramo, and family friend, Pamela Barr at the Cowboy Ball.

Lori Boltz – Vice President and Secretary (Board Director, 2011-present)
Coming Soon
---
Kassi Fetters – Board Director (2016-present)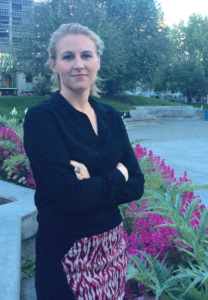 Board Director (2016) and Rainbow Connection/EATA volunteer since 2007.
Kassi Fetters was born and raised here in Anchorage, Alaska. Currently a financial planner as her career and equestrian rider in her free time she has a Bachelor's degree in Finance. Kassi works with clients in the local community to implement daily steps to obtain future goals in retirement, taxation, business planning, and cash management. She started volunteering with Special Olympics and Rainbow Connection and now with EATA. Experienced with horse care, training, and showing Kassi understands the huge impact horses have on a person. The amount of care and commitment horses require is worth the joy and dedication they give in return.
---
Cheryl Beckham – Board Director (2016- present)
Coming soon
---
Christina Constantini – Board Director (2016- present)
Christina "Christy" Constantini, born and raised in Bucks County, PA and moved to Anchorage 10 years ago to pursue a change in lifestyle.Diagnosed with Multiple Sclerosis(MS) almost 20 years ago, she found that a cooler climate helped thrive. rode horses as a child/teenager and loved every aspect of it.After reading several articles about hippotherapy in an MS magazine, she thought she should give it a try, and she has been riding with EATA ever since!
"There is nothing like the feeling of being on a horse and enjoying the sights, sounds, and smells that surround the activity.It is truly a blessing.am so excited to be a part of the EATA Board of Directors and to encourage others to realize what benefits equine therapy has for so many people."
---
James Hastings – Board Director (2016-present)
Coming Soon
---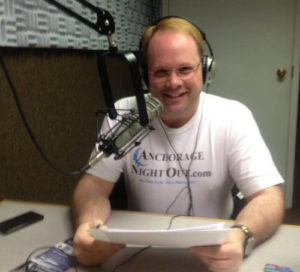 Jamie Miller – Board Director (2016-present)
Jamie Miller, is a former 4-H member (when he was a teen in Anchorage), while Rainbow Connection was still active in the 4-H community. now owns his own marketing agency, Alaska Impact Marketing, runs Anchorage Day In/Night Out event web-sites and advertising, and is an advocate for suicide prevention through the American Foundation for Suicide Prevention—Alaska Chapter. developed EATA's App in 2013 and join the board earlier this year. importantly, Jamie personally knows the value of EATA, as his mother was a participant many years ago! 's perspective, his experience with non-profits, advertising, and marketing, and his love for the program will be a valuable asset on the EATA leadership team!
---
Ann Waldron Board Director (2016) and Speech Language Pathologist with Alaska Pediatric Therapy, providing hippotherapy with EATA from 2011-2015.

Ann Waldron – Board Director (2016-present)
Ann Waldron, is a Speech Language Pathologist with Alaska Pediatric Therapy, LLC., in Anchorage. As one of the therapists working with EATA, she offers insight and knowledge into the growing field of equine therapies. Not only is Ann a licensed therapist, she has worked or volunteered in hippotherapy programs since the late 80's. Adding to her skill-set as an EATA board director is her experience with riding and running an equestrian based operation. She grew up on a farm, is in her 3rd year of lessons with Eaton Equestrian, and is a member of the Anchorage Hunter-Jumper Association. Ann understands the impact of equine assisted therapy programs on individuals with disabilities and is no stranger to the love and care that horses require!
---
Do you want to get involved in our growing non-profit?  Please apply and let us know your passion and talents.  EATA is looking for event planners and outgoing fundraisers to jump on-board and help with our expanding services.  Join a committee, join the board, or simply come out and volunteer – we look forward to getting to know you!
To apply for the board, please submit an EATA Board Application.